Cricket World Cup 2023: Your Comprehensive Guide to the Ongoing Tournament, Points Table and Wishing Message!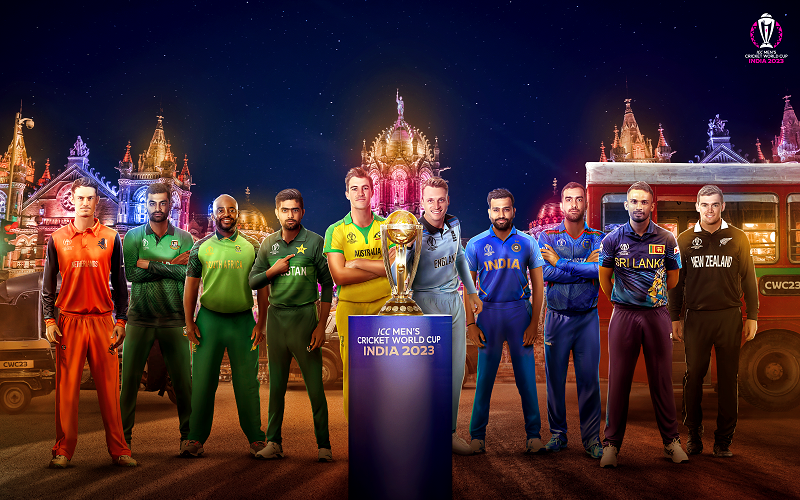 The greatest victories of England and Australia in the previous World Cup tournaments are still in the memories of many sport fans all across the world. People are again ready to be participated in that fun and cherish those unforgettable moments in the present World Cup tournament.
Australia won 5 times, India and West Indies won 2 times and Sri Lanka, Pakistan and England won 1 time, while New Zealand has not won even a single time yet. Being a host, India wants to get an advantage this time and will give their best efforts to win the tournament.
Like the other previous tournaments, each time will play for 50 overs. The exciting tournament has already started on 5th October and continues till 19th of November. This means that the cricket lovers get a chance to keep them entertained for a total of 46 days.
How Many Teams Are Involved?
In this tournament, there will be 10 teams to play. Check Schedule, Participating Teams here. Most of the big cricket countries are playing, except for three - Ireland, Zimbabwe, and West Indies. Although West Indies has a strong history in this tournament, the team could not qualify this time.
The qualifying rounds happened in Zimbabwe during June and July. Only the top two teams made it to the finals. Sri Lanka and the Netherlands, a smaller cricket nation, did really well and got through. Sri Lanka won all their matches, and the Netherlands had a better performance than Scotland and Zimbabwe, so they made it to the finals too.
Points Table for the ICC World Cup 2023
Teams in the tournament will move forward based on their performance in the World Cup 2023 Points Table. This table shows the list of teams ranked by how well they have played. It includes information like how many matches they have won, lost, or tied, their Net Run Rate (NRR), and the points they have earned in the ICC World Cup 2023 Group A and B.
You all need to keep an eye on this table. It gets updated every day after the matches, showing the latest standings in the ICC World Cup 2023. The team positions in this table determine who goes on to play in the Semi Finals and Finals of the ICC World Cup 2023. If you want to see the current team rankings, you can use the Cricketworldcup.com Points Table 2023 Link, which shows the Live Rankings of Teams.
Cricket: Where Math Meets the Game
Cricket is not just about playing and watching exciting matches, but there is some kind of interesting math equations are involved too!
One way to figure out how well a team is doing is by calculating the "net run rate." It is like measuring how fast a team scores runs compared to how many runs they might have scored if they played all their overs. It helps to decide which team is doing better in the tournament.
There is another thing called the Duckworth-Lewis-Stern method, or DLS for short. It helps figure out a fair score if a match gets interrupted by rain. It a bit complex, but it does its job fairly.
Remember the last time England won the World Cup in 2019. The final match against New Zealand ended in a tie. To break the tie, they had a "super over" where each team played six more deliveries. But even after that, they were still tied! So, they counted how many times each team hit the ball to the boundary (either four or six runs). England won based on this count, but everyone thought it was a bit silly. Now, if this happens again, they will just keep playing more super overs until a clear winner is found.
Meet Blaze and Tonk: World Cup Mascots
Is there a mascot and a song for the World Cup Yes! The ICC, also known as International Cricket Council is introducing mascots named Blaze and Tonk for this World Cup. Blaze has a powerful arm that throws fireballs really fast, while Tonk has a special bat and can make exciting moves on the field. They come from a cricket world called the "Crictoverse."
What Do the Winners Get
The winning team will receive a medal, and they will also become legendary in the world of sports. They get to proudly lift a beautiful trophy and feel a rush of happiness and excitement. On top of that, there is a chance to win a share of $4 million from a big prize pool of $10 million.
It is the same prize amount as in 2019. The ICC wants to treat mens and womens competitions equally, so they have committed to giving out the same amount of prize money. In the last womens 50-over World Cup, the prize pool was $3.5 million, which was double what was offered in the previous tournament. So, it is a significant amount and a step towards fairness.
Final Words:
Here we want to wish our players to lift the upcoming Cricket World Cup trophy.
Best of luck, Team India! May your bats swing with power, your bowlers strike with precision, and your fielders dazzle with agility. Let the roar of the nation be your strength, and the love of your fans be your motivation. Shine on the field and play with all your hearts. Wish all our players to deliver stellar performance and bring the Cricket World Cup home in 2023.